Your Clients Have All Gone Mobile... Have You?
There are now 4 times as many mobile phones than desktops and over 65 million people are searching online every day using their phone... Will they find you?
Attention: Businesses That Must Attract NEW CUSTOMERS:
"Here's A Way To Never Miss Getting A Customer… And Almost Never Lose A Customer, either."
Over 65 million people are searching online every day using their mobile phones.

The mobile phone is becoming your customer's computer. (true!)  
By 2017, 4 times as many people will access the internet by mobile phones than desktop computers.  


Mobile users demand information that's fast and interactive.


The customers you want are becoming mobile users. They want access to your website using their mobile phone... But is your website 'Mobile-Ready'?  If it's not 'Mobile-Ready', then good, cash-carrying, busy customers are passing you by… 
and your competitors will gladly accept their business…. 
Unless you do something about it! 
Here's The Simple Solution:
How can 1Click make my business mobile?
Easy! We'll build an image-enhancing easy-to-read mobile website…and your business will automatically be available to millions of mobile users anywhere, anytime!
Now Google is penalizing websites that are not Mobile Friendly.
Why should mobile sites be different?
Websites built for viewing on computer screens don't present well on mobile phone screens, which are much smaller and slower to load. Mobile sites are specifically designed to be easy to read and navigate through on mobile phones.
Why is mobile access so important?
Mobile phones outnumber PCs by 4 to 1 and this number is rising daily. Your customers are already looking for you on their mobile phones.
You'll be listed twice in the search engines!
Having a mobile site provides another way for visitors to find you. Your business will be listed on the on mobile-friendly search engines such as Google and Yahoo. Your business will be placed in high traffic mobile and local directories, increasing your exposure…and more exposure equals more business!

Will this replace my desktop site?
There are 2 options... 1st option, We can leave your desktop site unchanged and when a visitor arrives at your regular desktop site while on their mobile device, it automatically and seamlessly delivers them to your mobile friendly version… and they still have the option to return to your full website with just one click!
Fully Responsive Design...
Or, option 2, we can build a brand new fully responsive website that will replace your old site and will automatically move content around and resize to look good on all devices… Learn More about Responsive Websites  (This site is responsive... if you click on your browser and drag the screen so that your window gets smaller you will see how it works)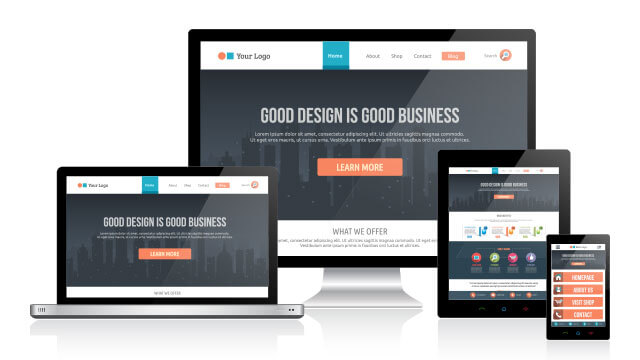 Doesn't everyone build mobile websites?
Most webmasters don't know how to build effective mobile websites. Our proven expertise gives us an edge in creating a simple-to-use and sales-ready mobile site….and we do it quickly!  Your mobile website will work on every mobile device – 100% GUARANTEED!
Let us create an attention-getting mobile website for your business!
Order Your Mobile Ready Website Today!
Installation is included. Flexible Hosting & Service Plans are available.
Beat your competitors to the best customers, TODAY!